A PROMISE IS A PROMISE IN THE HEART OF ADDO
mission accomplished: opportunity for all at long last
AN UNPRECEDENTED PROJECT IN ADDO, SOUTH AFRICA
Universal Promise has always been in awe of South African talent. We are floored by the mastery of multiple languages, genuine curiosity, multipart harmony, Xhosa dance steps, and student expression. The new Academic Centre at Vusumzi Primary School showcases this broad range of intellectual and creative abilities in the school and beyond, and stimulates and hones other skills, as well. In the words of a gracious and grateful VPS educator, "The Universal Promise Academic Centre will support not one dozen or one hundred but one thousand children who stay in Nomathamsanqa, Langbos, and elsewhere in Addo. A few years ago, this was unthinkable for us at Vusumzi. But today we are proud. Universal Promise, we now hold our heads high."
VUSUMZI PRIMARY SCHOOL NOW BOASTS FIVE ONCE UNIMAGINABLE SPACES, including a library, a science lab, an open-air meeting space, a dance & music studio, and an arts studio. See the project's evolution in the slide show below.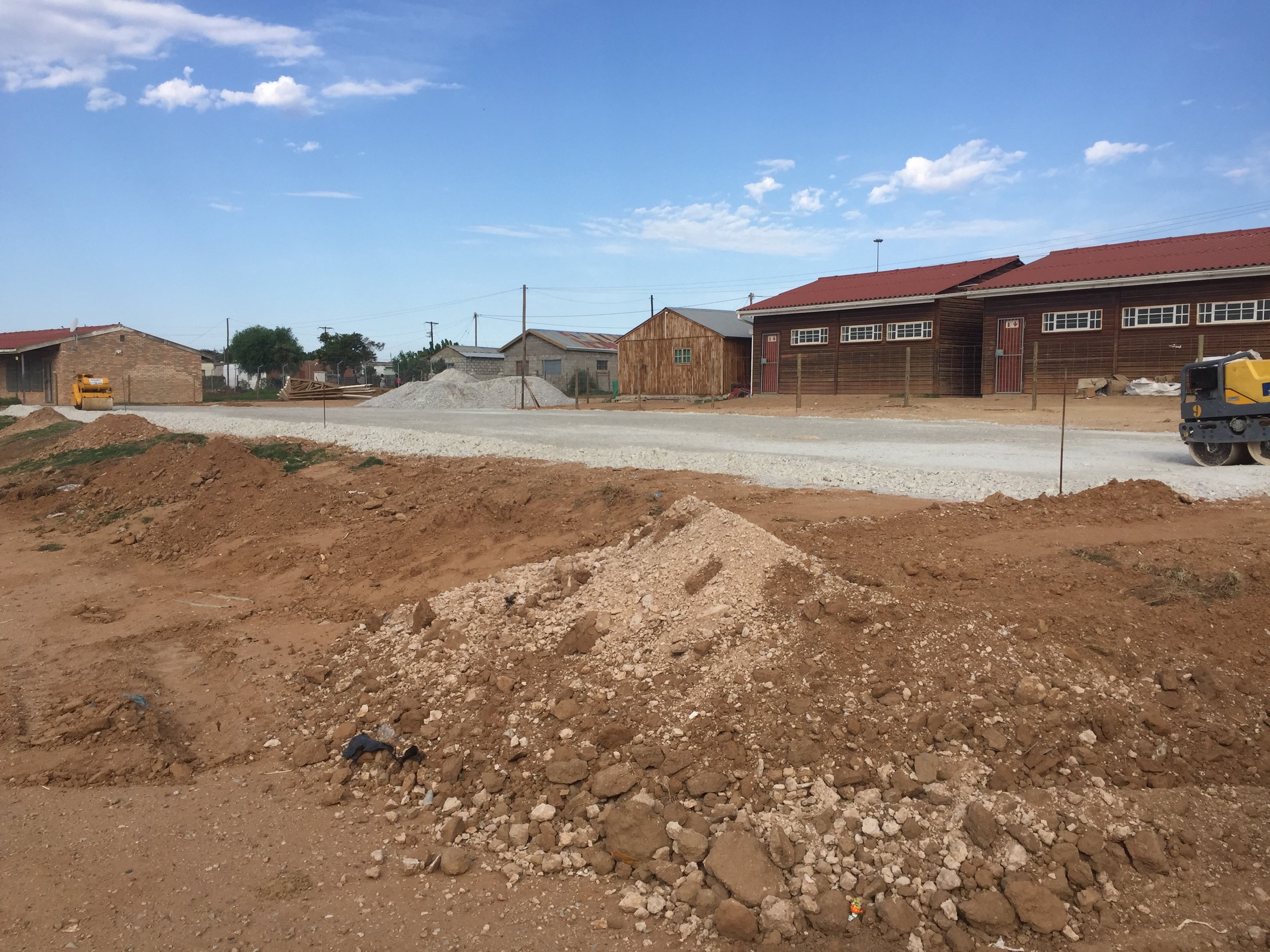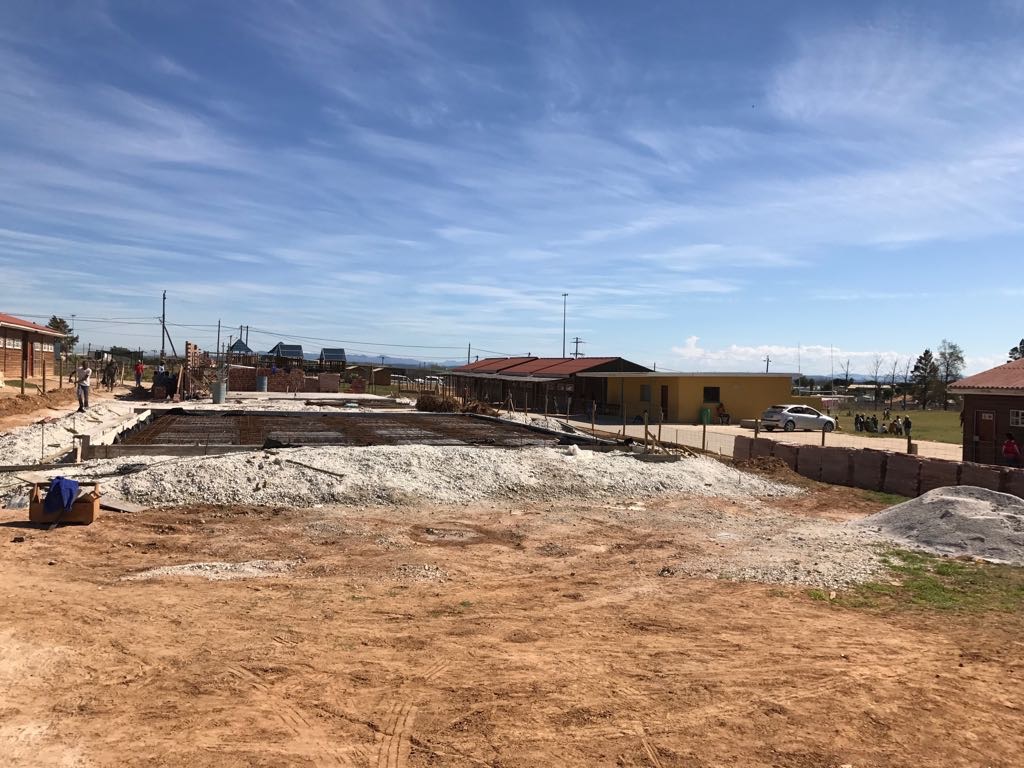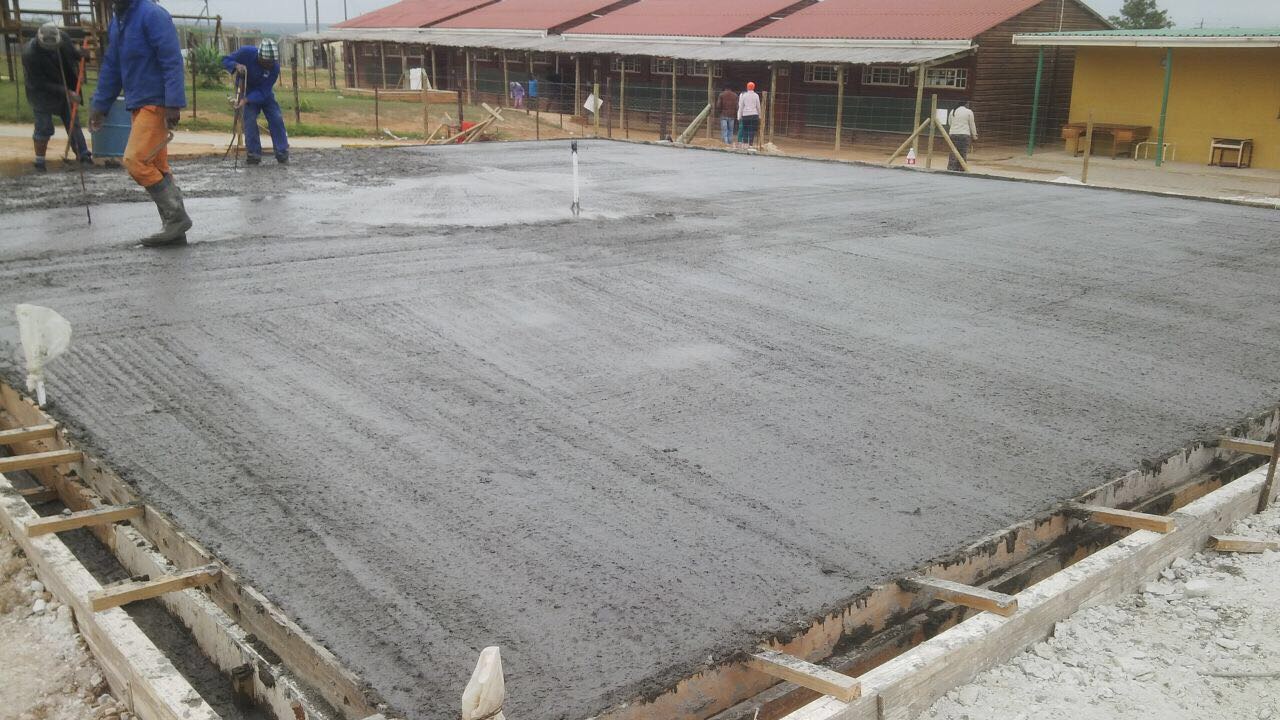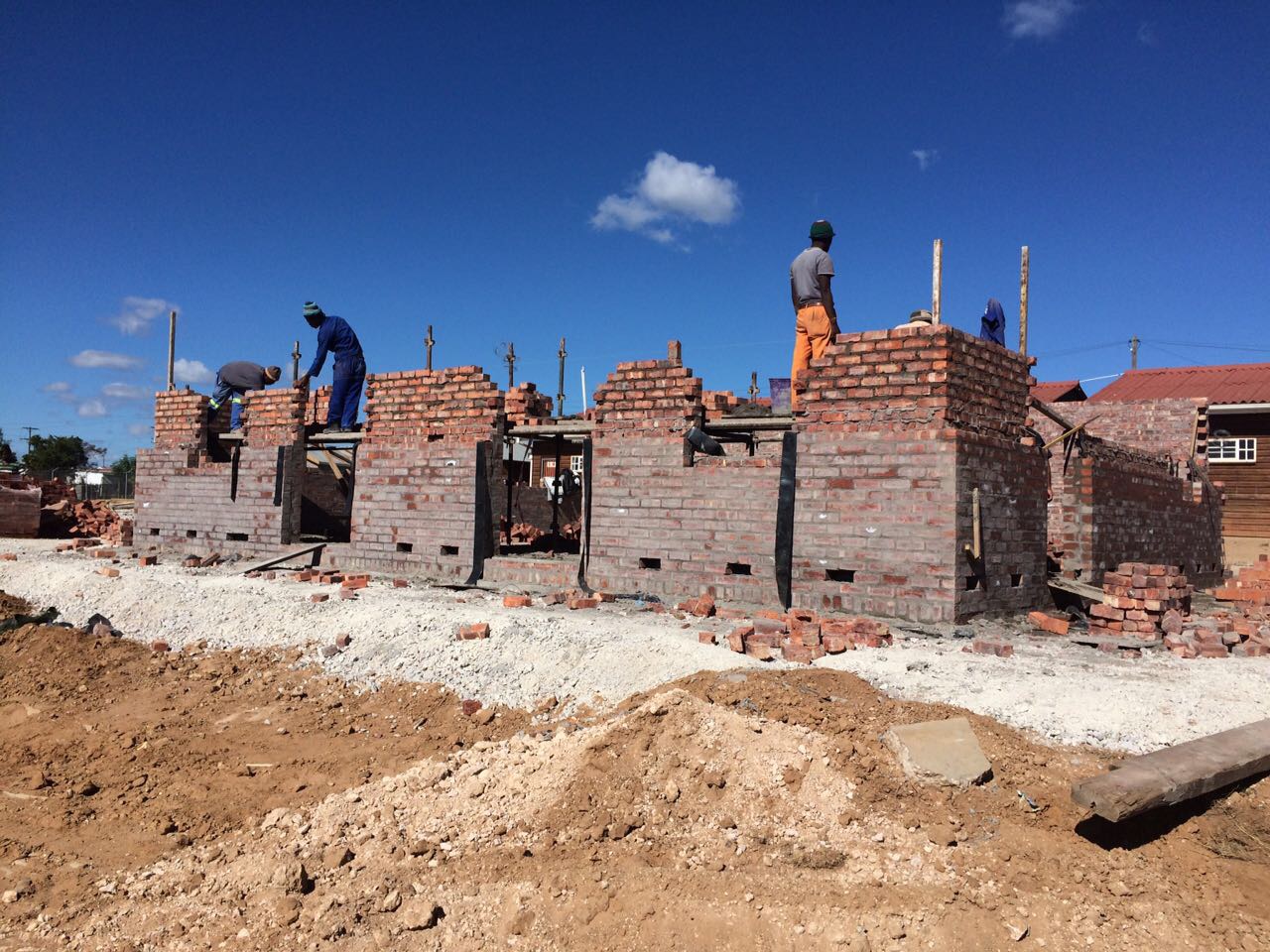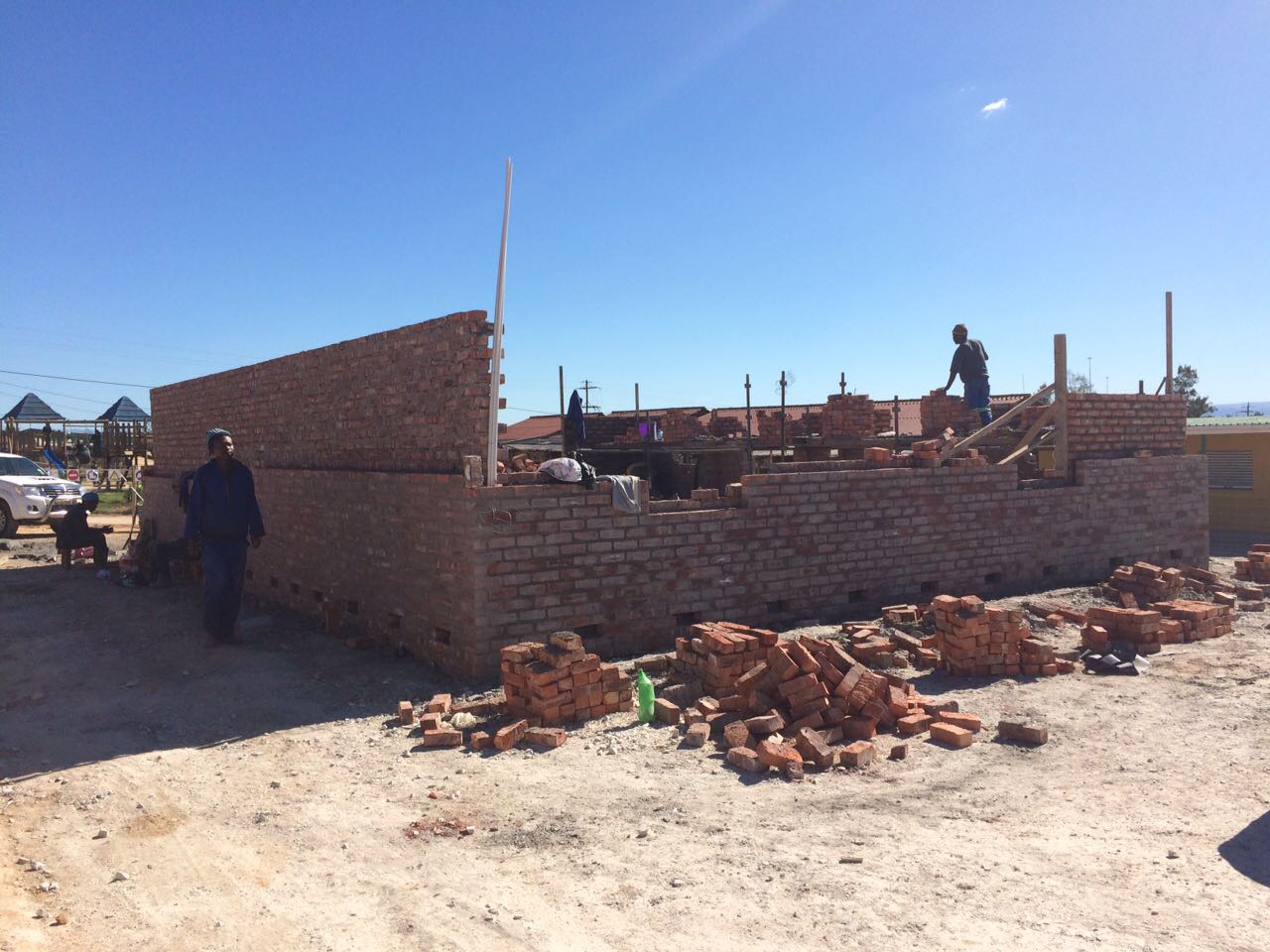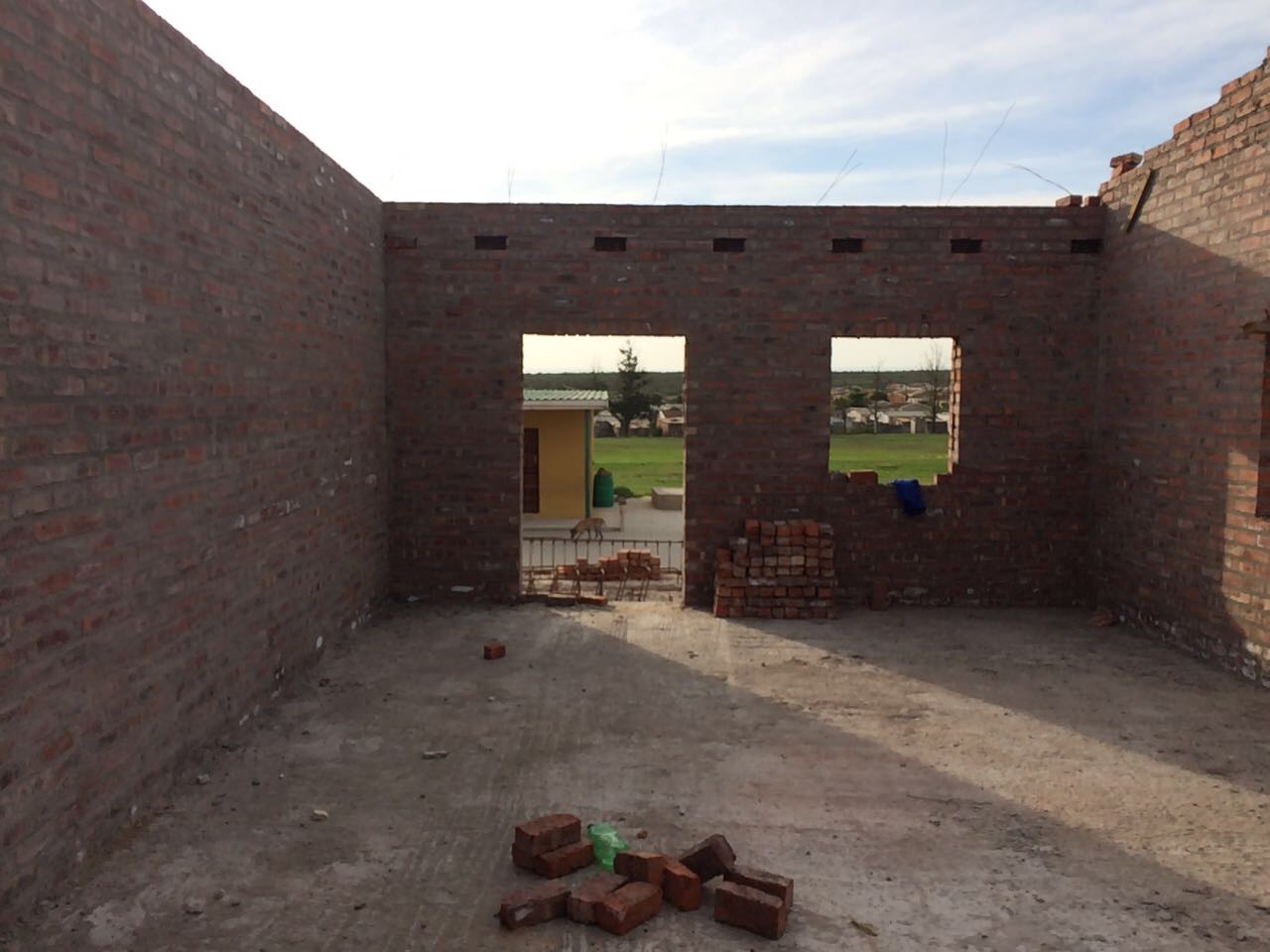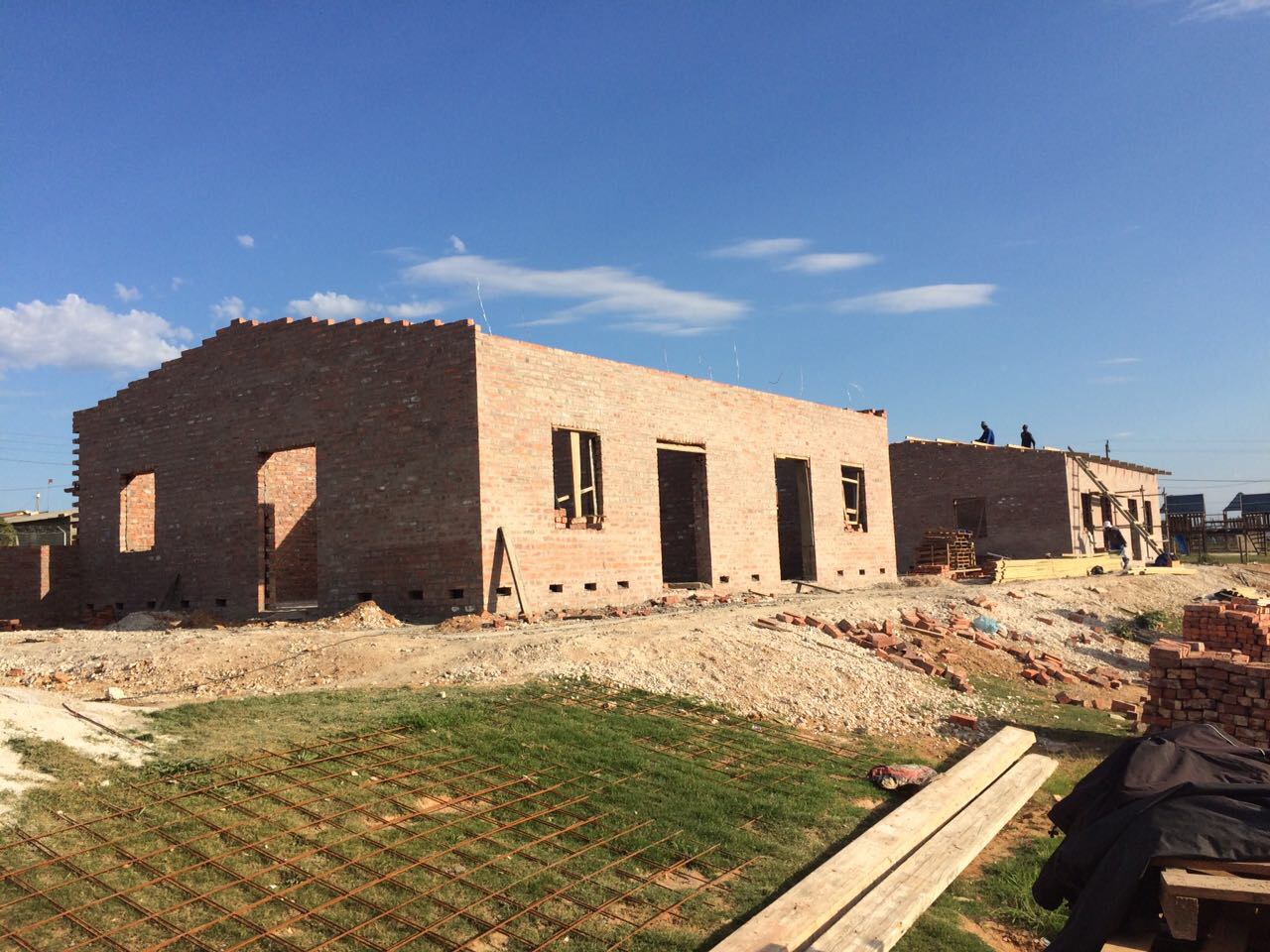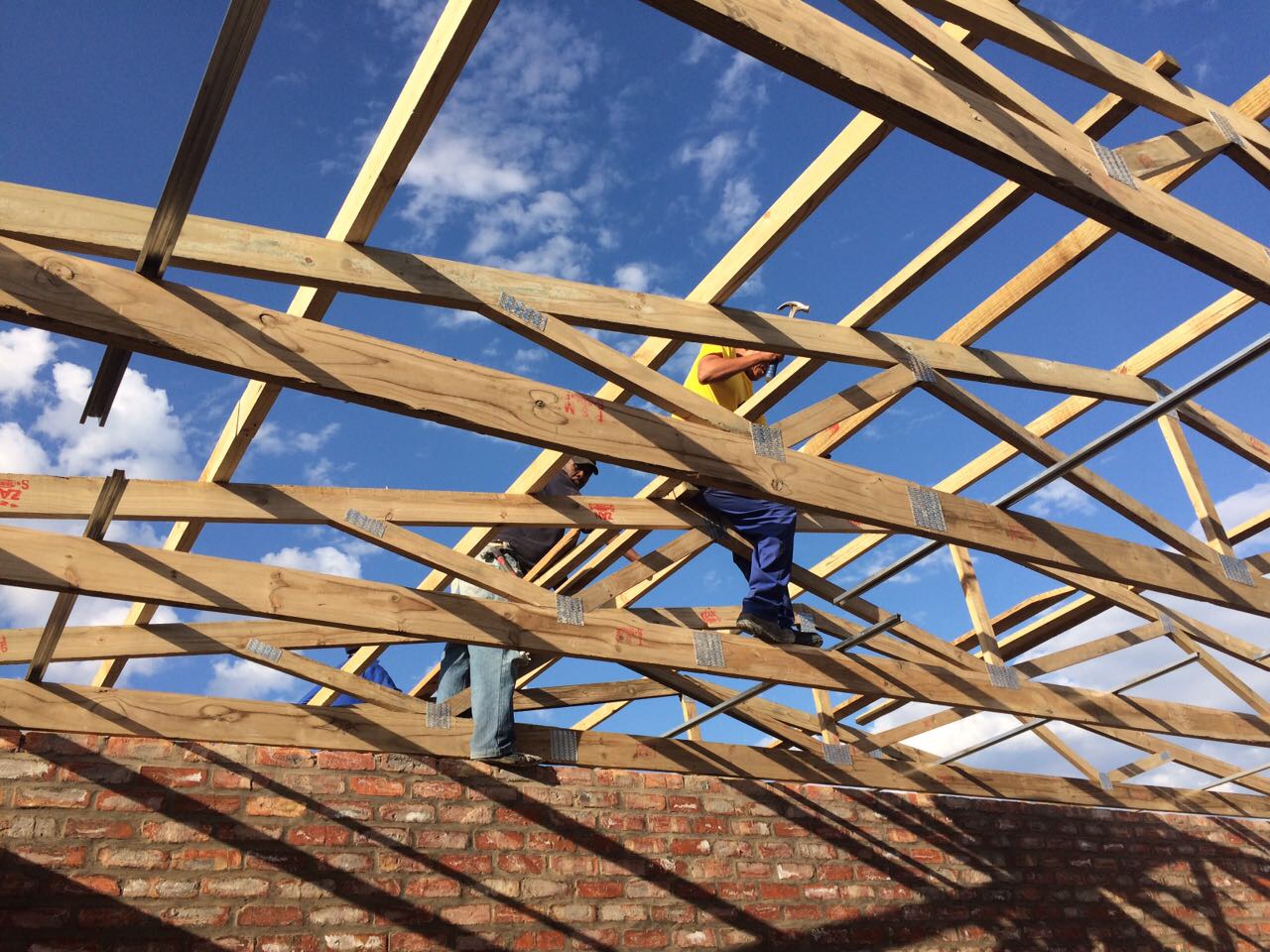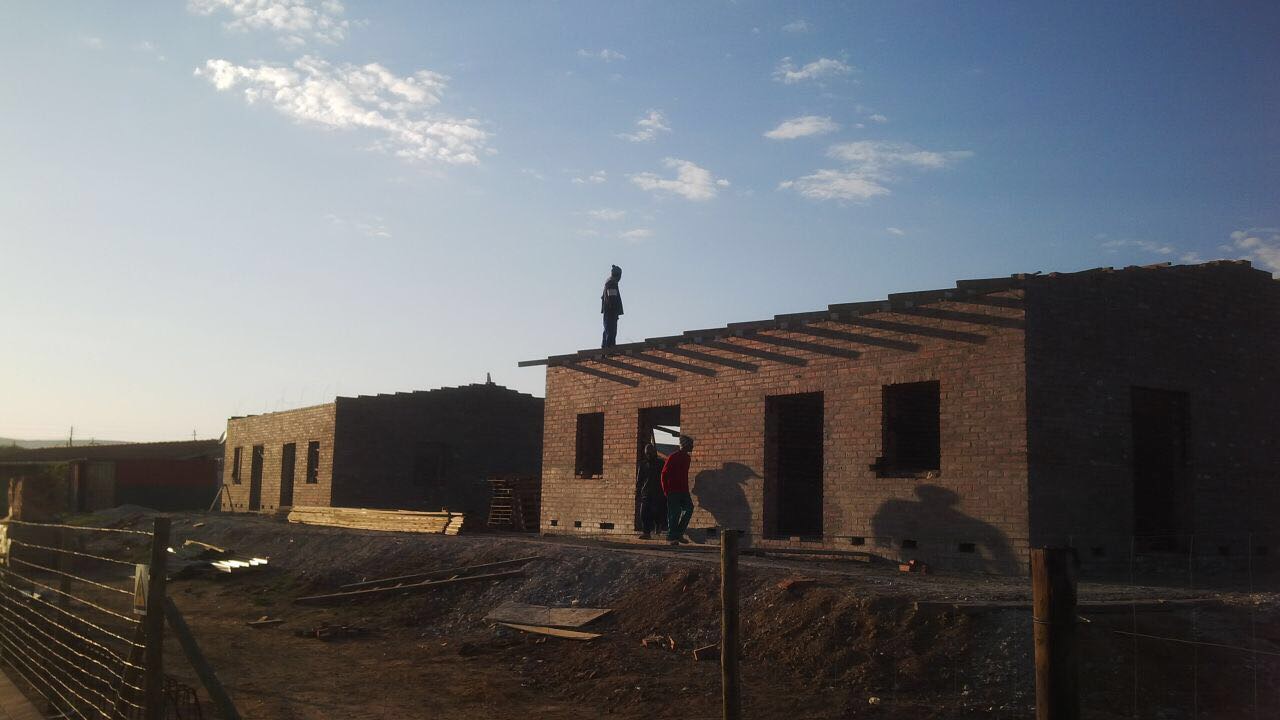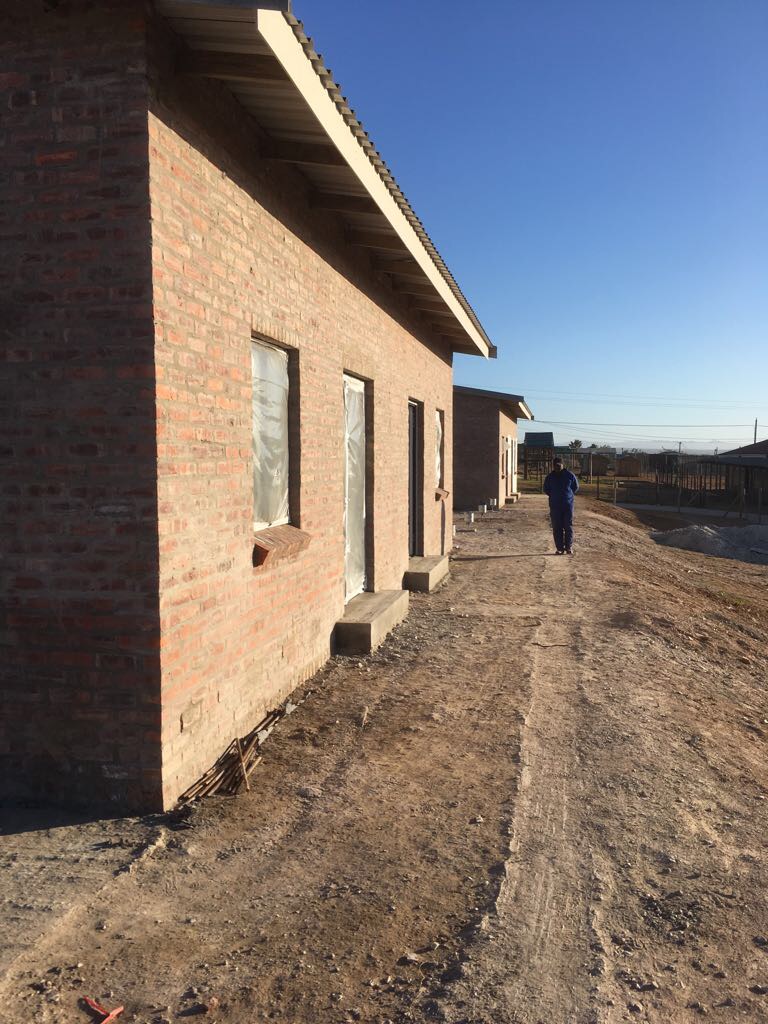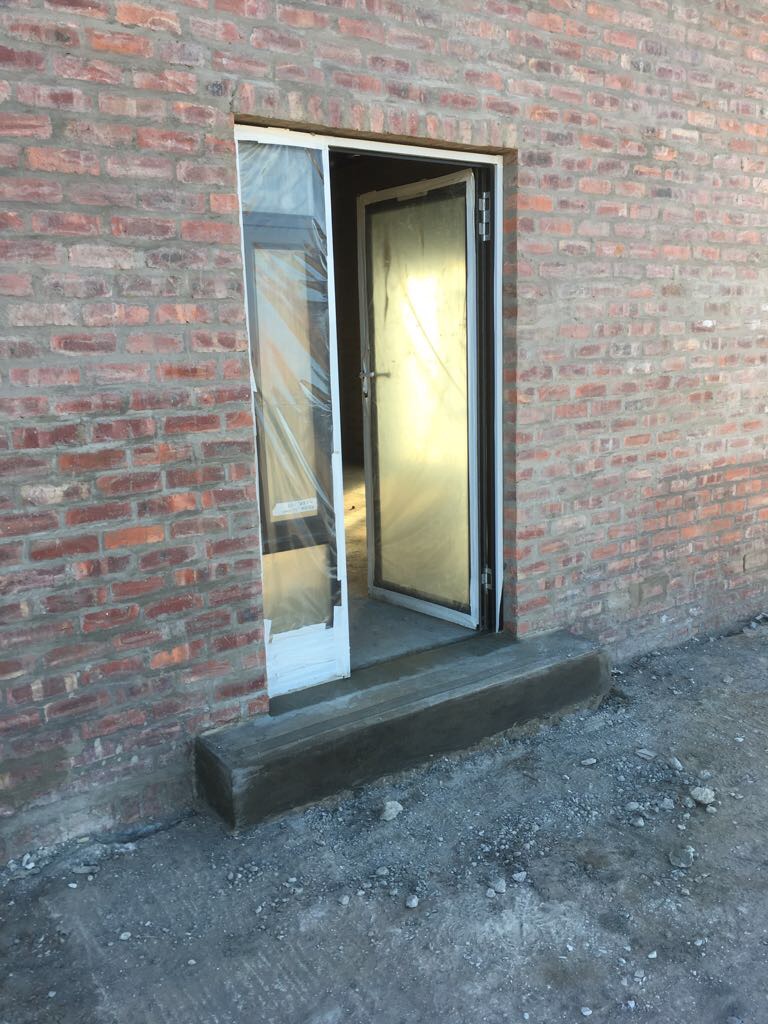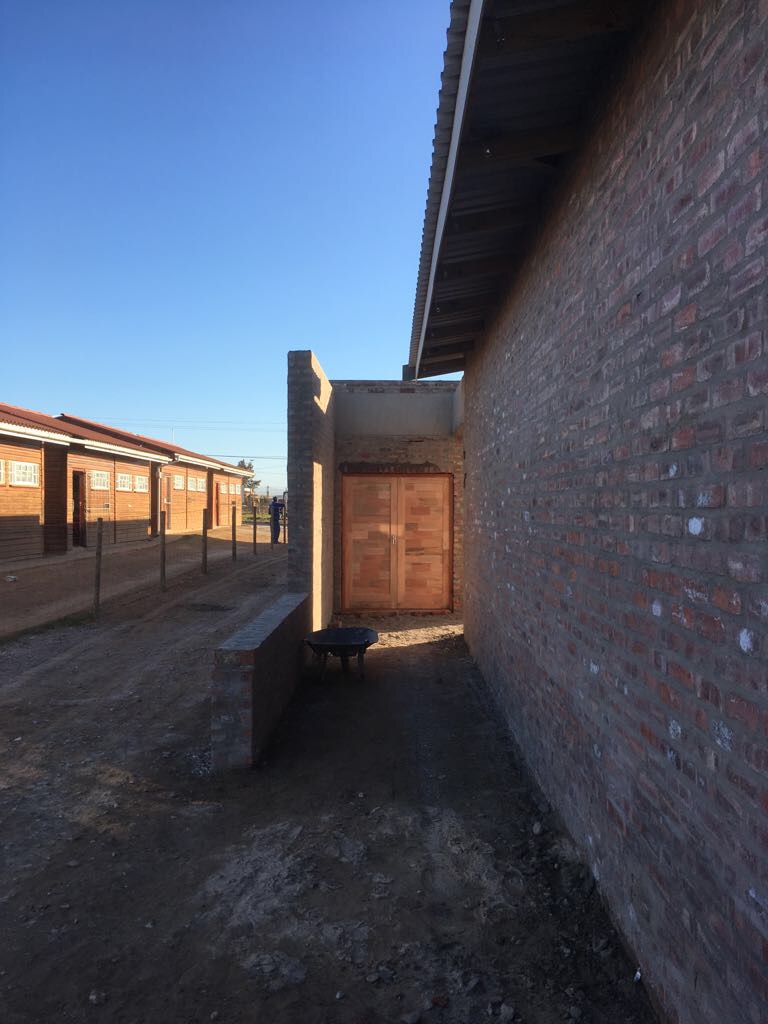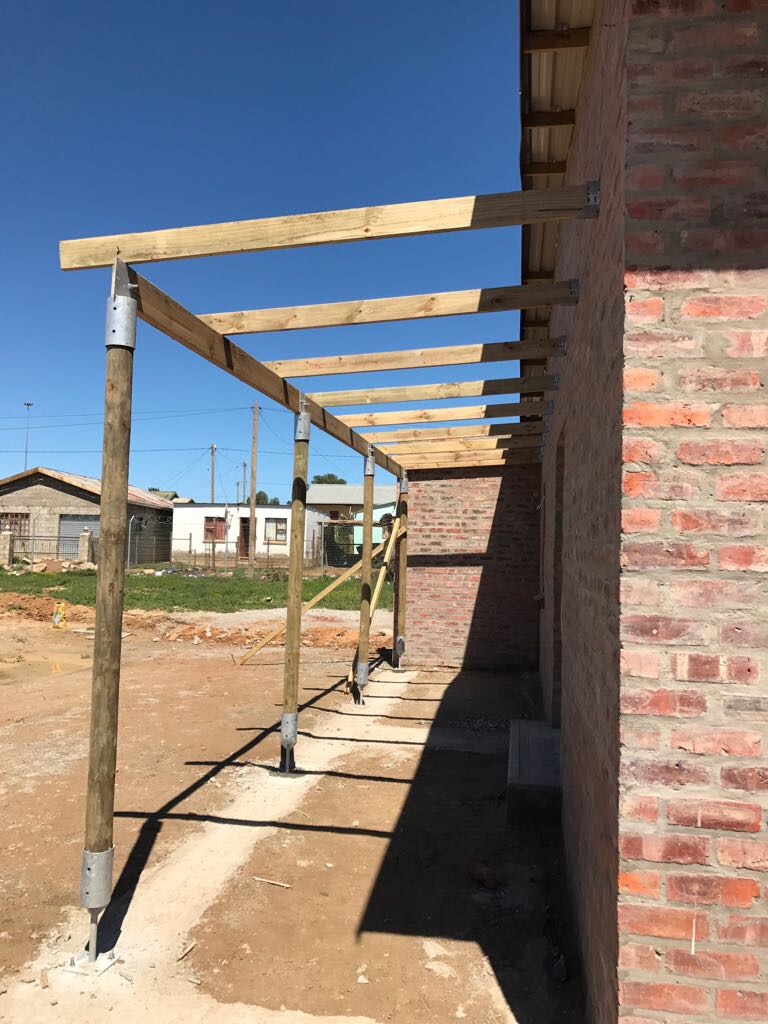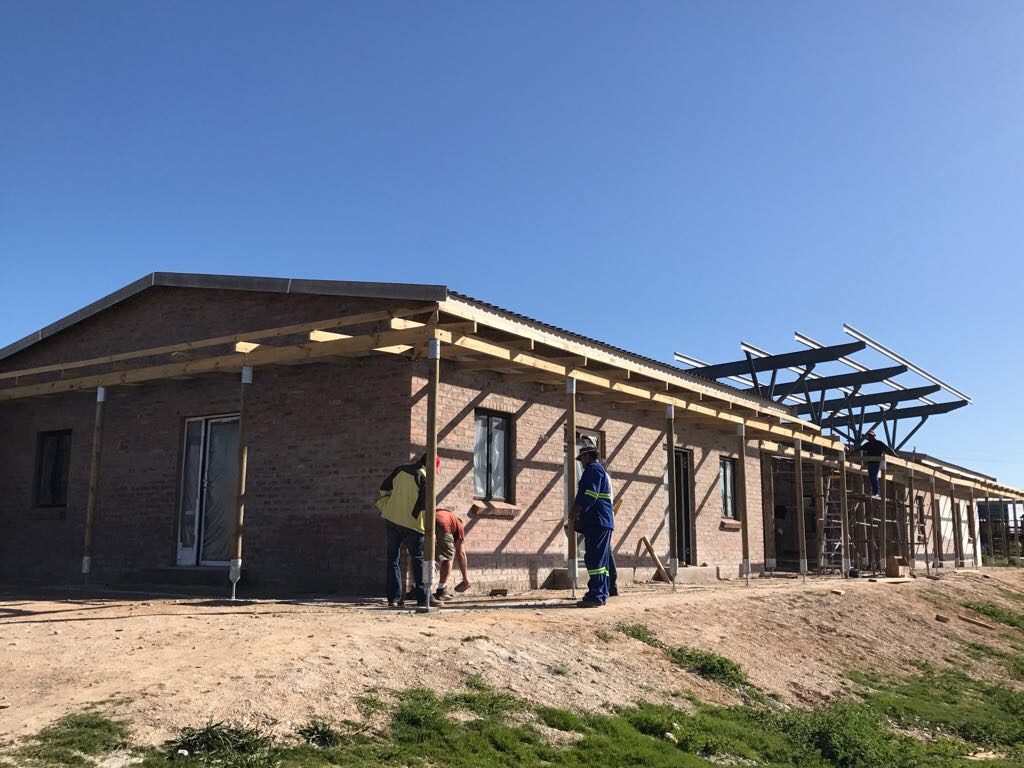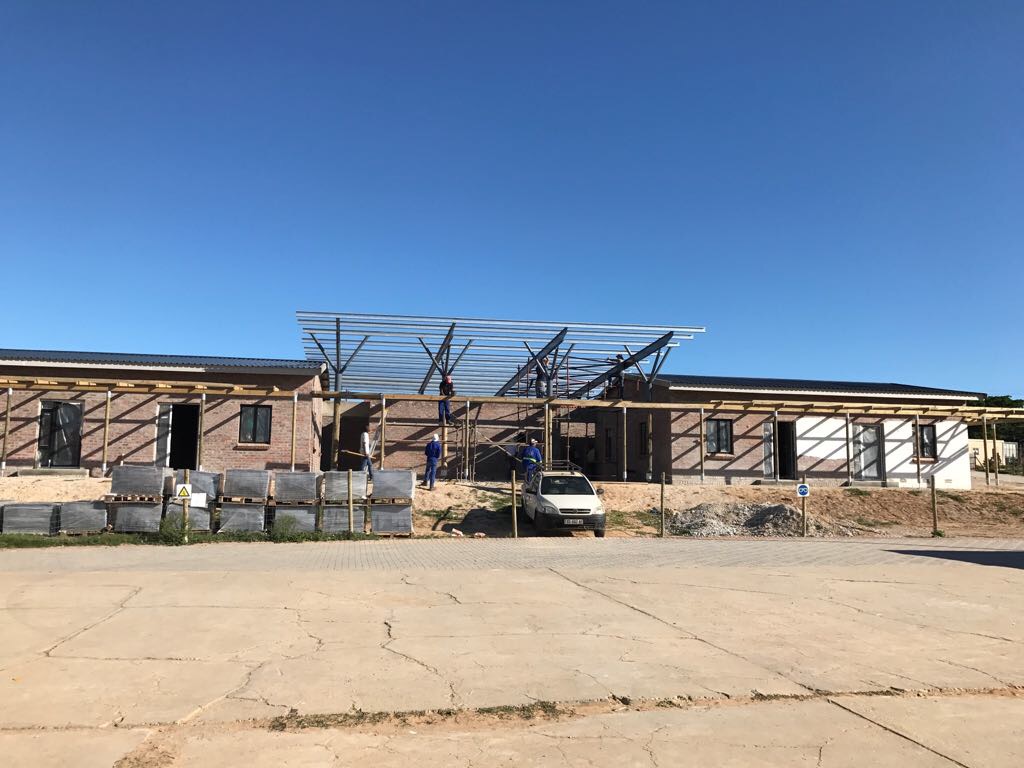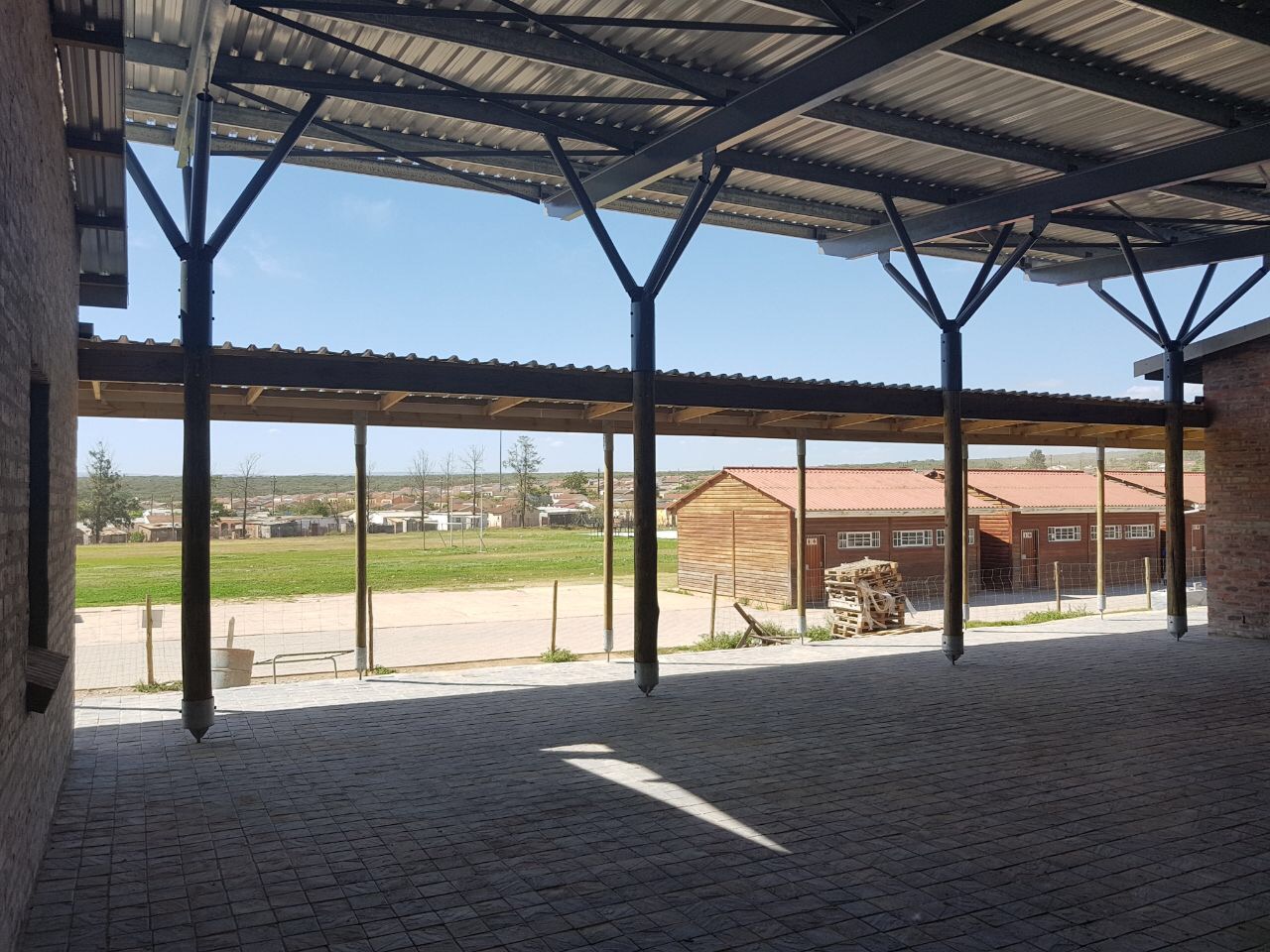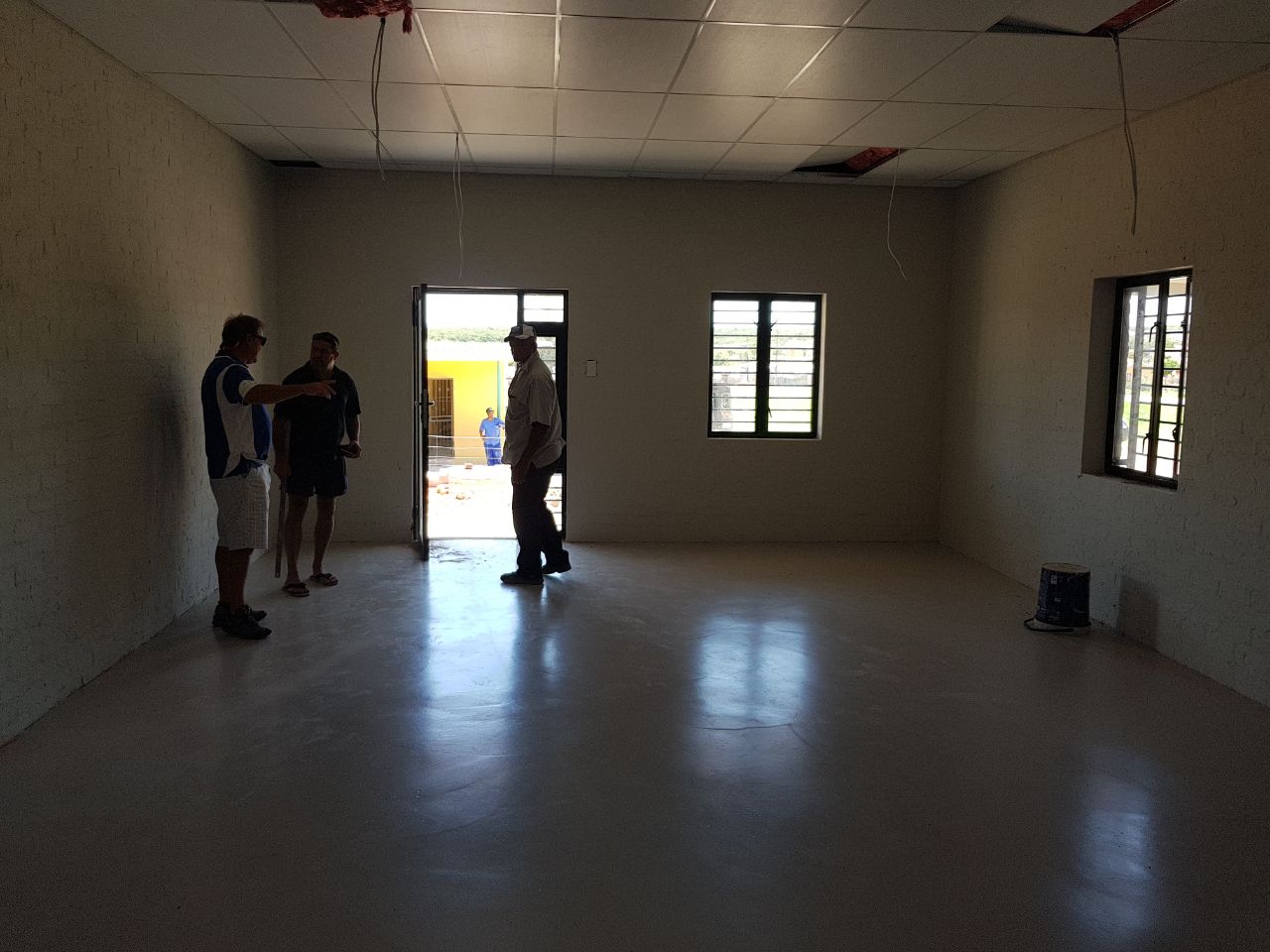 We owe a significant debt of gratitude to architect Bobby Ellis of Ellis Architecture and Design Studio for his knowledge of local protocol and the steps to ensure compliance. The process was long and complex; still, in the midst of all that, Mr. Ellis remained true to the creative process. He designed a building that signals the end of the woefully inadequate facilities at Vusumzi Primary School and brings an inherently South African flair to the new structure. The center is rich with natural tones and textures that reflect the geographical wonders of South Africa and the Xhosa culture. Mr. Ellis incorporated wide-open spaces for ventilation in the hot summer climate. Wood, painted brick, and simplicity signal an era for Nomathamsanqa's children that was unimaginable just a few years ago. Now the young learners will enjoy a school that is commensurate with what children everywhere deserve. Good enough is no longer good enough.
We are also grateful to Shaun Grieb of Leen Mulckhuyse Construction and his construction team of masterful brick warriors and engineers. The team razed the decades-old former main hall - a neglected, incomprehensible structure that was a major impetus behind the founding of Universal Promise. Mr. Grieb worked closely with Mr. Ellis and Universal Promise to ensure that budgets were respected, timelines were honored, and an unparalleled work ethic was embraced. We marveled as the Academic Centre went UP, UP, UP. The Universal Promise acronym is the perfect reflection of the literal and figurative UPward movement of Addo and its residents.
We are also grateful to Philippa Rettenbacher of Design Logic for that creative, detailed, brain of hers and for going above and beyond the call of duty in designing the interior furnishings of all the Academic Centre classrooms. Ms. Rettenbacher started by visiting top-notch schools in PE and then by crafting a design that led the Vusumzi Primary School educators to proclaim, "There is not a single school in a rural region in the entire country that can boast this quality." Ms. Rettenbacher also oversaw the procurement of every art supply, each built-in cabinet (manufactured by Eugene van Rooyen and his exceptional team at Cabinet Designers from PE), two water stations, vibrantly colored tables and chairs, and even the ballet barre for the dance & music studio. She took this project under her wing, and nearly 1,000 students and educators, along with UP, will be singing her praises forever!